The TSS
Company History
& Our Timeline
Our proud history from our small beginnings in 1971
1971
Denis Tugwell and James Walker started the company in 1971 as Knight & Walker Refrigeration
1972
Spar Supermarket contract and Roche Diagnostics won
1974
Freight Bonalack contract won
1975
Acquired Singer Link-Miles contract
1976
First known case of Legionnaire's disease recorded in the USA
1981
Andy Tugwell joined the family business and is now the Managing Director
1984
Heating and general maintenance department was started
1988
Steve Tugwell joined the business and now heads up the Water Department
1990
Contract won to maintain 36 J.Sainsbury superstores in the South East
1992
Water treatment department opened
1994
Invested in new IT service package
1995
Chris Tugwell joined and is now the Finance Director
1996
TSS is 25 years old
1998
Company changed name from Knight & Walker Refrigeration to TSS Facilities
1999
Upsized offices to Lansdowne Place
2001
Won large air conditioning contract with Brighton & Hove Council and TSS launches its first web site
Legionella Control Association accreditation achieved attained
2002
ISO9001 accreditation obtained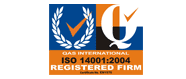 2004
Won contract with ESCC for Air Conditioning
2005
Chris Tugwell gained Nebosh Health & Safety qualification and company gained CHAS accreditation
2009
Large contract won with Wealden District Council on heating covering 15 sheltered schemes
2010
TSS won heating contract for B&HCC for education and social care properties
2011
Invested in new tracking software on vans which syncs with our service software
NICEIC accreditation obtained
2012
TSS carry out major water tank installation at The Grand Hotel, Brighton
2013
Engineers issued with electronic PDAs to improve efficiencies
New brand logo launched along with website
2014
Sponsorship with SCC
2015
Jason Mamoany & Tony Ryan celebrated serving 25 years with the company
2016
TSS celebrates its 45th birthday with a corporate gun shoot event for charity
2017
TSS move to a more expansive premises in Portslade
2018
ISO 9001 Accreditation
ISO 14001 Accreditation
2018
James Beresford-Ward was appointed General Manager after being with the company 18 months
2019
TSS Raised in excess of 10,000 for charity via:
The 3 peaks challenge involving 8 employees climbing the 3 peaks
A corporate golf day which included a day of golf and an auction in which both clients and suppliers got involved
2019
Annual company conference. First company conference with full engagement from staff. Turned out a huge success and will continue on an annual basis.
2020
COVID pandemic hit the country. A challenging year for business but the TSS team ploughed through it and took on all challenges they were tested with.